Corporate Identity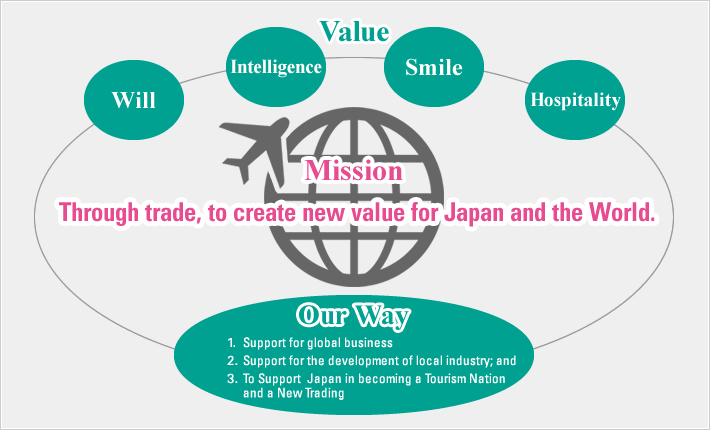 Our Mission
The aims of Goodies as a company are to support the existence of society.
Through trade, to create new value for Japan and the World.
Our Value
To realize Our Mission through determination and through our sense of values.
We are always armed with our "WISH":

Will – Our Determination
Intelligence – Our Expertise
Smile – Our Confidence
Hospitality – Our Provision of First-Class Service

Our Way
In order to realize Our Mission, we have determined the steps that each of us should take.
We support Japanese companies with their own products, technology and service to expand their global business.
We contribute our expertise and passion to local industries by assisting international transactions of small and medium -sized companies.
As an ambassador of friendship, we contribute to the construction of Japanese tourism and new trading nation by exchanging people, goods and money through business.