Trade Convenience

We assist or conduct your trading business with Japan on behalf of you.
We can help with any part of your trading with Japan, from making an invoice to comprehensive trading business. We are the reliable members of your corporation.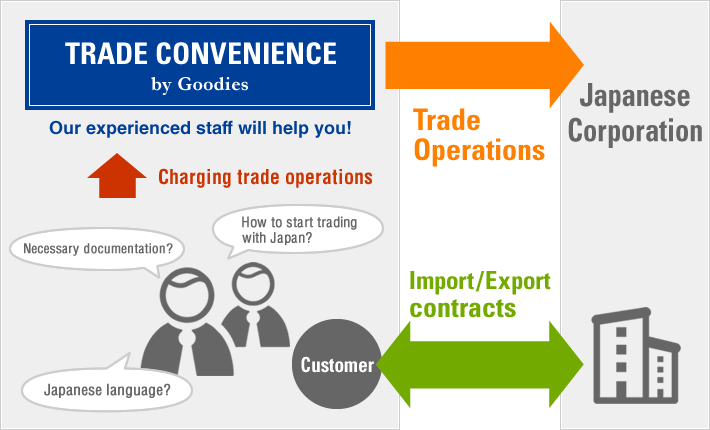 Advantages of using TRADE CONVENIENCE
We do not only cover your trading operation. With our specialized know-how, we offer and try to achieve your business goal.


Our service can be useful in such cases
You want to outsource actual execution regarding trading with Japan.
You received an inquiry from Japan but having communication difficulties.
You want to cut down labor and cost for trading business with Japan.
You want to focus on your core business by outsourcing trade operations.
You don't know how to for trading with Japan.